Reading
🗺 Your Maps of Life Under Lockdown
A collection of maps created and submitted by readers of CityLab, from around the world. They were asked to represent their lockdown worlds, and I love this. Some of them are stunning, all of them are insightful.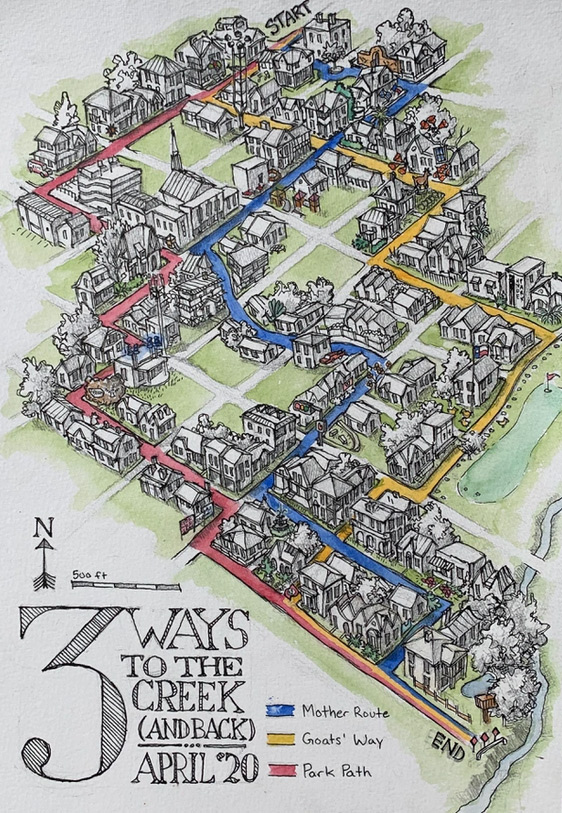 I've become more aware of the geography of my neighborhood, both on a macro and micro scale. I've become cognizant of the layout of streets, locations of specific landmarks, and the tiny details in people's yards that reveal things about their lives.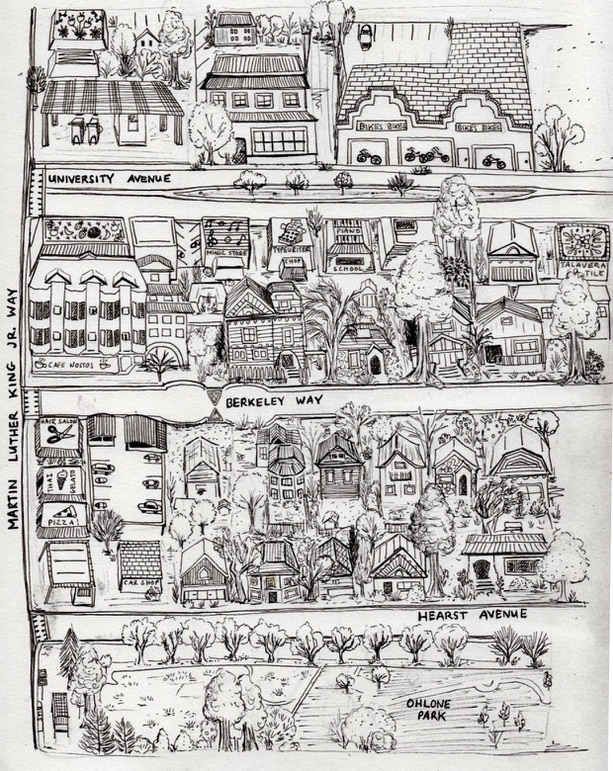 Aditi Shah, Berkeley, California
It's ones like Champ Turner's of his area in Austin, Texas that definitely resonate. A few different routes between the same start and end point; that's pretty much my approach to lockdown exploration. Like him & most of the others, I've found myself noticing more about the streets around me due to the enforced reduction of travel (though unlike them, I can't draw).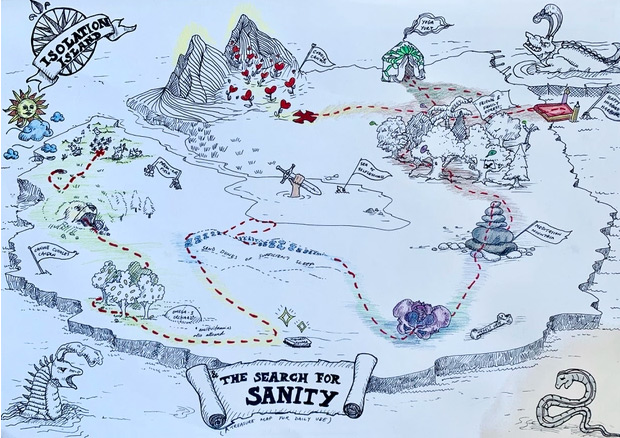 Gro Slotsvik, Bristol, UK
---
💬 Communication charts around the world
Some work by Richard D. Lewis revealing how people from different countries handle the art of negotiation.
Although cultural generalizations can be overly reductive, Lewis, who speaks ten languages, insists it can be done fairly, writing: "Determining national characteristics is treading a minefield of inaccurate assessment and surprising exception. There is, however, such a thing as a national norm."
I don't have anywhere near enough experience in conversing around the world to properly evaluate this, but it's fascinating to consider. The flow charts are a work of art.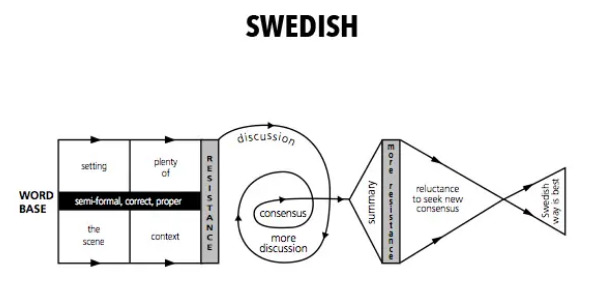 English tend to avoid confrontation in an understated, mannered, and humorous style that can be powerful or inefficient.

Germans rely on logic but "tend to amass more evidence and labor their points more than either the British or the French."

Spanish and Italians "regard their languages as instruments of eloquence and they will go up and down the scale at will, pulling out every stop if need be to achieve greater expressiveness."
Listening to
Regular readers will have noted that I am a fan of Louis on podcasts, so this – his very own podcast – is a delight to have as an outcome of lockdown. The pair of episodes released so far have been with Jon Ronson and Boy George respectively, and both are of course recommended listening. The first in particular is an enjoyable chat between two people who are basically the same, and that in itself is entertaining.
As the BBC puts it:
The two men have had oddly parallel careers, exploring lots of similar subjects. When they started out, Jon did think of Louis as a competitor: "I never saw it as destructive, though… because having a nemesis forces you to work harder." But Louis says he feels more of a rivalry now that Jon is successful in America. In the interests of honesty, he admits that despite his warmth and admiration for Jon, "there's some nastiness mixed in with it, which I don't endorse… if I could weed it out, I would do it."