Listening to
This short piece by Gary Younge, giving some context and insight about the state of America at the moment. BLM, domestic terrorism, protest, state sanctioned violence, COVID, Trump, etc… It's a powerful watch.
Take time to listen to this short lecture by @garyyounge. He does a strong job of contextualizing the current moment. A primer on this week's news for those who need. There are triggering images, so take care of yourself as needed. Overall, a strong watch. pic.twitter.com/4g0Dpy8te0

— Ava DuVernay (@ava) August 27, 2020
---
Call Out Culture: Def Jux vs Rawkus.
Not sure I've mentioned them here before, but Call Out Culture is a rap podcast with very long episodes talking about very specific area of rap. I love it. This week, it's a 2 hour discussion about the relative highs and lows of these two record labels who dominated New York 'indy' rap from the late 90's. I was heavy into both of them at that time (and still am), so this whole chat ticked all the boxes. It definitely works best if you have a bit of a familiarity with that era, but if not, there's a ton of music mentioned that you should delve into. We're talking Aesop Rock, Pharoahe Monch, Cannibal Ox, Black Star, El-P, and the rest of them…
For whatever it's worth, for me, Def Jux overall take the win in terms of music that's stood the test of time but Rawkus Presents: Soundbombing II almost single-handedly puts that entire label on top forever. Still gets play weekly.
---
99% Invisible Episode 392: The Weather Machine.
Some snippets from a book by Andrew Blum which explains the state of weather forecasting and how we got to the stage where people can actually predict accurately whether (👀) you'll need an umbrella or not tomorrow.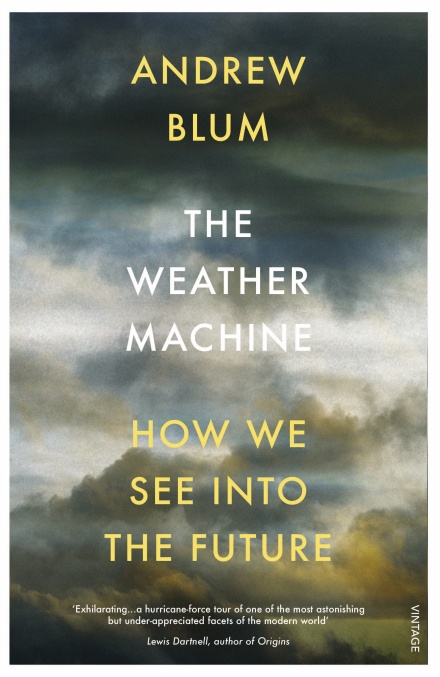 The very idea of forecasting weather across great distances was essentially a non-starter until information was able to travel faster than the weather itself. With faster-than-weather communication systems like telegraphs, the landscape of forecasting was transformed. Suddenly, in the mid-1800s, it became possible to map out phenomena like the paths of hurricanes by relaying data in realtime.