Listening to
Unfiltered with James O'Brien 32: Akala. Pretty sure every time I listen to Akala talk (or rhyme for that matter), it's an education – and this is no different. The sub title for this episode is 'race and class in the ruins of Empire', and it covers a lot. Go listen.
---
99% Invisible 310: 77 Steps. The title refers to the 77 step process of making an Emeco Navy chair. It's a chair you've definitely seen before even if you're not familiar with the name. The episode is an interesting piece on design / mass production / fakes and copyright, and provides some food for thought about the market for [affordable] replicas of [expensive] designer items. It's an odd one, because part of me thinks 'they're just chairs – who cares if they're fake or not', but then I do own a few legit Philippe Starck chairs so I've clearly bought into the hype at some level at least. They are nice chairs.
Reading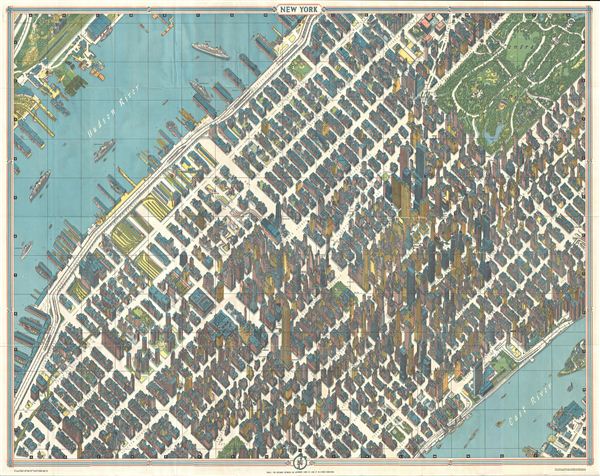 About this 1963 Bollmann map of New York City. There's a bit of over-egging in the write up for this map, but it's undeniably glorious to look at; all the more so when you consider the technicalities behind producing it. > [Herman Bollman] and his team designed and built special cameras to take 67,000 photos, 17,000 from the air. Using these photos as a base, they then began to hand draw the entire city. Using then-secret cartographic techniques, Bollmann and team managed to depict the smallest details while simultaneously conveying the city's soaring, vertiginous beauty.
---
Grab's Front End Guide. By their own description, it's aimed at newcomers and is opinionated, but it's nonetheless well written and provides some really good links out to other resources that I'll definitely be using. React, webpack, ES6, deployment processes – it covers a lot.
---
Atlas of Hillforts of Britain and Ireland. There are a lot of hillforts in Britain and Ireland, some possibly closer to your house than you ever knew. Go explore.