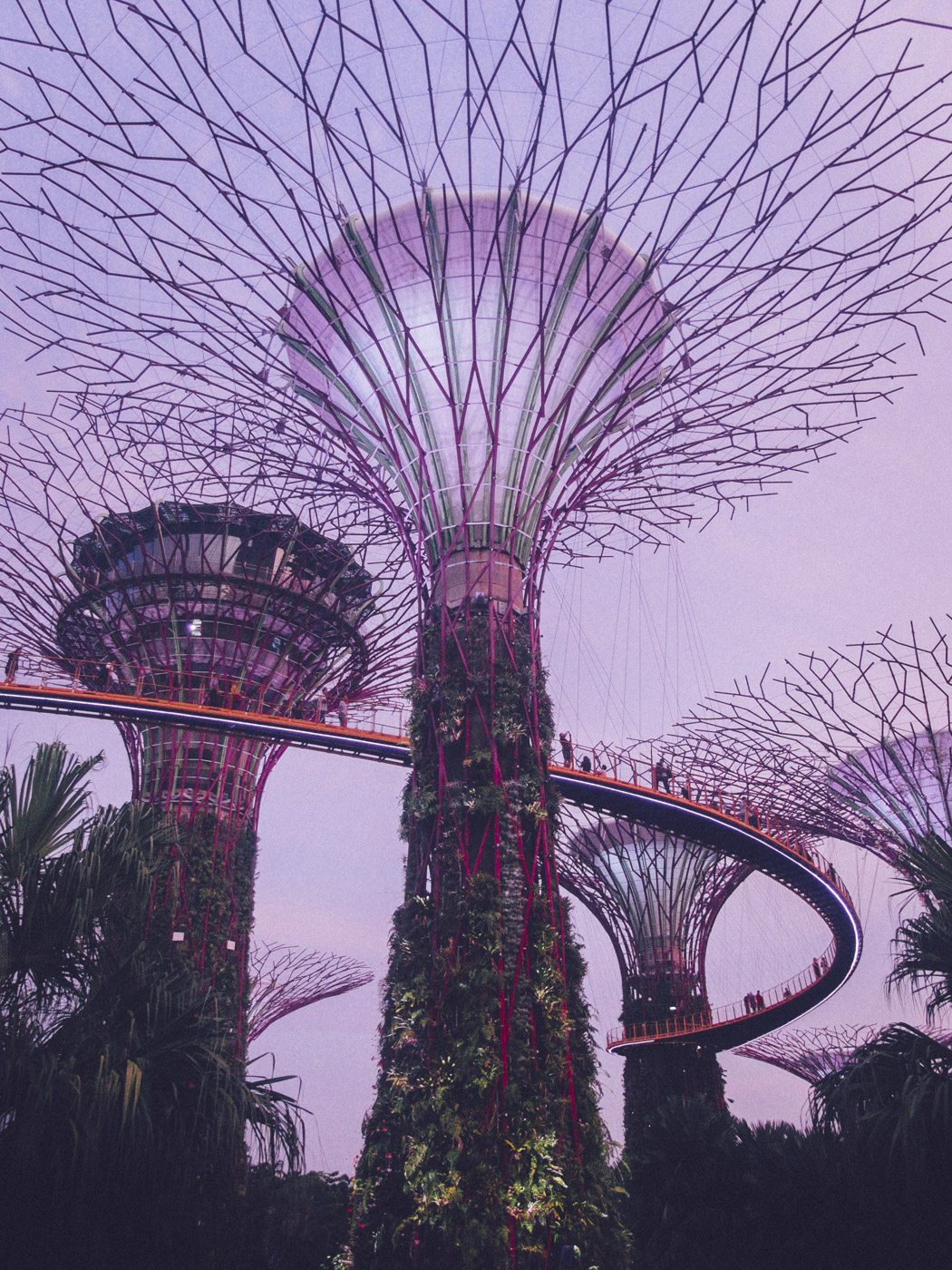 Gardens by the Bay
Supertree Grove is one of the most recognisable sights in Singapore, with its structures standing up to 50m tall, towering over the gardens around them. The walkway that snakes between them is a fantastic way to take in the views, but I'm not ashamed to say that my vertigo almost got the better of me, and I was much happier with this view from the ground.
---
Purchase
Various sizes available. A 12" x 8" (roughly A4) print on archival quality paper starts at £15. Get in touch with any orders or questions: photos@mattnortham.com.
More prints available or take a look at some other collections.