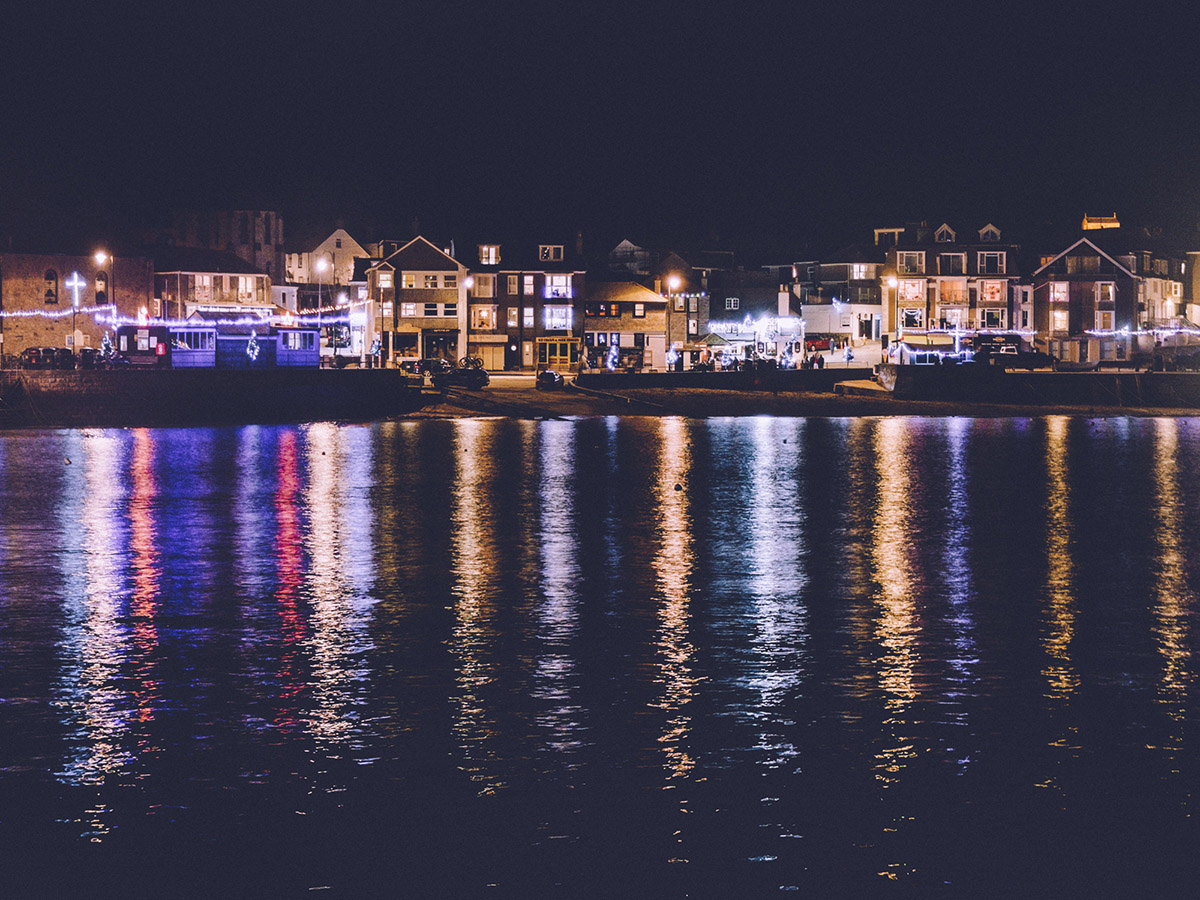 St Ives Harbour
What do you do in St Ives while waiting for your fish & chips with a side of a margarita pizza to be cooked? You sit on the harbour and look at the pretty lights, that's what. Just don't sit there too long and end up with cold chips like I did. That view is too enticing.
Oh, and fwiw, tripods are overrated; everyone knows that piles of rocks with a camera loosely placed on top are much better.
---
Purchase
Various sizes available. A 12" x 8" (roughly A4) print on archival quality paper starts at £15. Get in touch with any orders or questions: photos@mattnortham.com.
More prints available or take a look at some other collections.