Listening to
Hip Hop Saved My Life 49: Mr B. The Gentleman Rhymer. I'll be honest, the thought of listening to a chat with Mr B. The Gentleman Rhymer made me cringe a little. He had a show in Bournemouth not that long ago and I knew some people who went, so I berated them for a bit because ugghh, Mr B. The Gentleman Rhymer is awful. I may have unfairly judged him on the basis of… pretty much nothing(?) I think it's maybe the term 'chap hop'. Or his music. I don't know. Either way, I'm willing to put that all behind me and admit that having heard him talk, it's clear that he's not the person I thought he was. I mean, he's got pedigree! Will I start listening to chap hop? No. But I'll stop berating friends for deigning to see him. (That Professor Elemental though? Pfft. Fuck that guy).
---
This American Life 643: Damned If You Do. There's an awful story about refugees from Somalia in a camp in Kenya who have to voluntarily return to Somalia in order to pay off debt they've accrued while in the refugee camp. There's also larger write up on the Washington Post, but be warned, it's depressing. Ever so slightly less lachrymose is the other feature story about legally disowning your children in order to secure external funding for their medical issues. There's no joy in this podcast this week, but they are really well put together stories that are important to listen to.
---
The Cipher 216: Rock. I'm not sure it's possible to like hip hop and not like Heltah Skeltah, Boot Camp Clik, or the whole Duck Down movement. If you don't, please listen to this episode, then familiarise yourself with the music. If you do, then listen to the episode and enjoy as much as I did. I've always found it hard not to compare Rock with Ruck (even more so now the latter is gone) but the man definitely stands alone.
Reading
This interview with Dan Lish. That man can draw. Reminds me a little of the Wu-Massacre stuff by Chris Bachalo. It's great.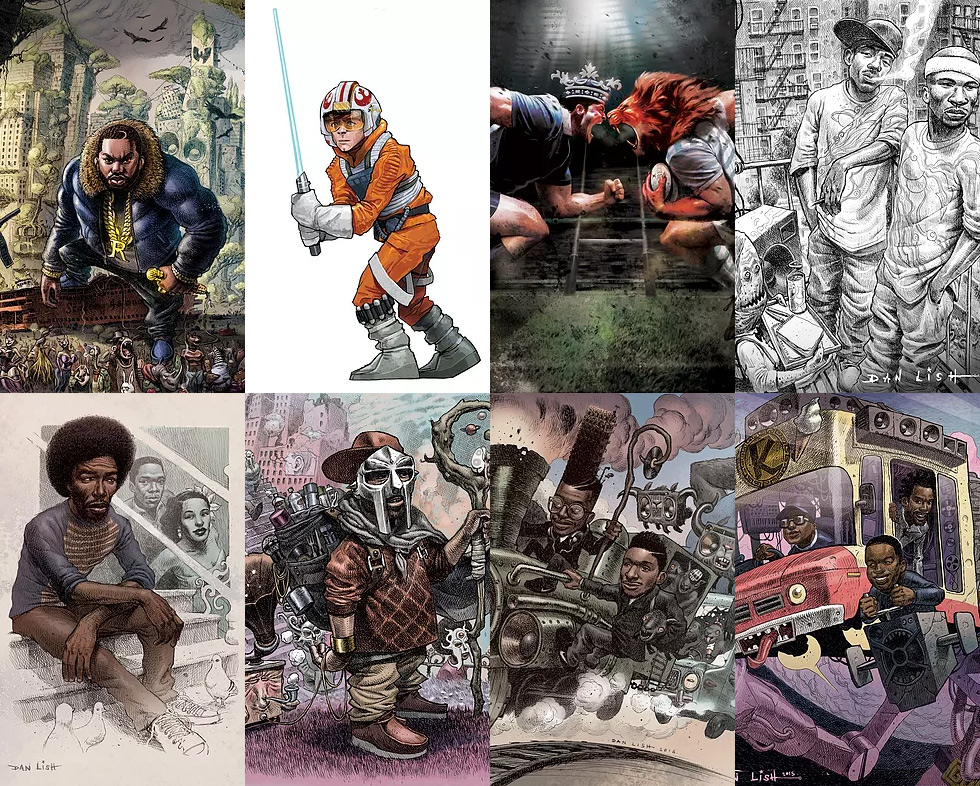 Watching
A Quiet Place. Had a rare trip to the cinema this week, and this was the only thing that looked worth watching… (and it was worth watching).