Listening to
99% Invisible 304: Gander International Airport. I'd never heard of Gander, but now I love the idea of it. Or at least, what it was. A tiny town in Newfoundland that became a hub for all sorts of aviation activity. It played a crucial role in World War II and the aftermath of 9/11, as well as playing host to countless high profile VIPS from Castro to The Beatles. It's a pretty amazing story, with a bittersweet ending due to the fact that planes have moved on (literally). Great listen though.
---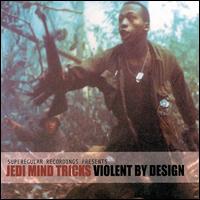 The Cipher 111: Vinnie Paz](http://theciphershow.com/episode/111/). This is a few years old now, but seeing as I haven't checked for any Vinnie Paz material in years, it was all new to me. I was semi into Jedi Mind Tricks when I was younger; quite liked the Army Of The Pharoahs stuff too, but I sort of grew out of it. I've jumped back into it since this episode, and Violent By Design still very much bangs. In fact, this episode gave me a whole different view of Vinnie Paz than the one I'd always had. He's much more… I don't know… normal(?) than the music might suggest.
---
Ridiculous History: The Wild Elephants of Pablo Escobar. About Escobar's zoo and the hippos that ended up as wild animals in Colombia after his death. Could be interesting right(?) Thought I'd give it a go because of a review I saw on something else I like but no. I don't think I'll be listening to any Ridiculous History again. They don't really do it for me.
---
Joe Rogan 835: Louis Theroux. I've just started delving into the Joe Rogan back catalogue (holy shit there's a lot there) and I couldn't think of a better place to start than with Louis. Should've probably chosen the other chat they've done though because apparently that's more wide ranging; this one was basically only about scientology on account of My Scientology Movie. Don't get me wrong, it has its moments, and Louis is great talking about anything. But, what else is there to really say about scientology? Also, I know this is sacrilege, but I didn't like Louis' scientology movie – I think it's the only thing he's made that I actively didn't enjoy. Regardless, it's a good chat and worth listening if only for Louis' Tom Cruise impression.
Taking photos of
Mudeford beach huts