Listening to
99% Invisible 349: Froebel's Gifts. Looking at the slightly surprising link between kindergarten and modernism. I'm one of those people who believed that 'kindergarten' was just a catch-all term for pre-school but it turns out there was a very specific thing that made kindergartens kindergartens.
Friedrich Froebel, who first conceived of them, also came up with a collection of educational toys that were an essential part of the play-learning that takes place in kindergartens. Known as Froebelgaben,
Froebel's Gifts were meant to be given in a particular order, growing more complex over time and teaching different lessons about shape, structure and perception along the way.
Knitted balls, wooden cubes, cylinders, strings, various combinations of those, then finally clay; these are the the literal building blocks of play, and they went on to inspire a whole host of designers architects who continued experimenting with those shapes and objects in their adult lives. It's a fascinating listen, and one that definitely made me think a little bit more about the things I encourage my kids to play with.
In some ways, all modern toy building systems reflect the influence of Froebel. Tinker Toys, Lego, Kinex — they're all about understanding shape and form and making connections.
---
The Cipher 252: Shawn and Josh with Jay Smooth. Ostensibly the last ever episode of The Cipher, this is a biographical look at the show, with Jay Smooth handling the questions. Lots of interesting facts get unearthed, but it mostly just made me sad for the fact that this is the last episode. I've still got a far few in the archive that I've not listened to, so I'll be OK for a while yet, but still – it's such a great podcast. I really hope they bring it back one day.
Reading
Redrawing the world's coasts. I say 'reading', I mean 'mostly watching', as there's a video on there which talks about the impact rising sea levels will have – with a focus on New York.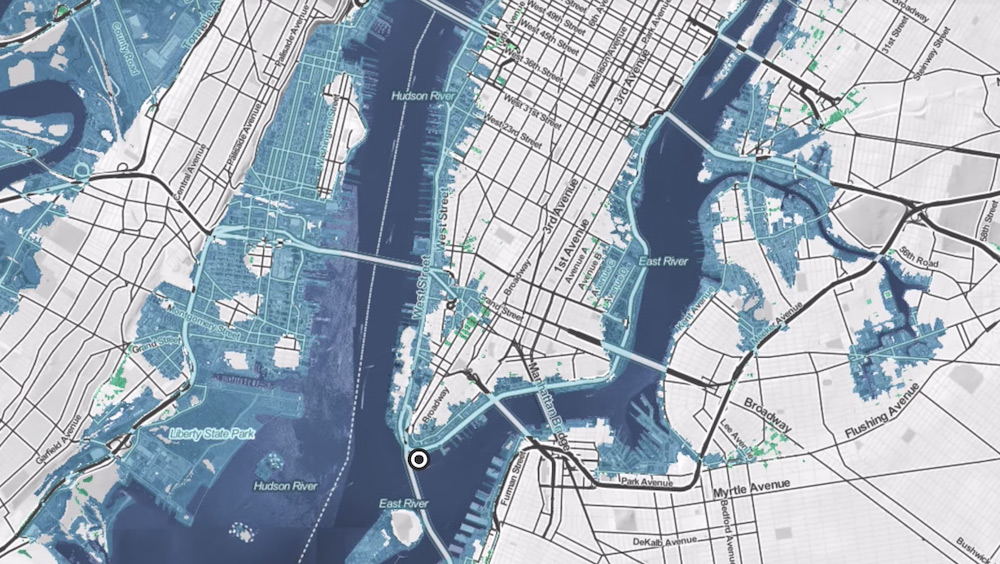 In a week where Greta Thunberg's speech at the Houses of Parliament has got a lot of attention, and Extinction Rebellion have been doing their thing, it feels topical to watch videos like that. In fact, it's always going to be topical from now on isn't it(?) Can't help but feel increasingly frustrated and concerned that we're basically fucked. :/
You lied to us. You gave us false hope. You told us that the future was something to look forward to. And the saddest thing is that most children are not even aware of the fate that awaits us. We will not understand it until it's too late. And yet we are the lucky ones. Those who will be affected the hardest are already suffering the consequences. But their voices are not heard.

Greta Thunberg, 2019
Watching
Special on Netflix. Based on creator/star Ryan O'Connell's memoir, "I'm Special: And Other Lies We Tell Ourselves", this is a really short and fun series that I found myself getting through in a few nights. I enjoyed it. Not least because Eggwoke (the lifestyle site that he ends up writing for) has a big hint of Nathan Barley SugarApe to it.