Reading
My disabled son's amazing gaming life in the World of Warcraft. This story about Mats Steen (aka Ibelin, a nobleman by birth, a philanderer and a detective) is a wonderful testament to video games and being online and all that.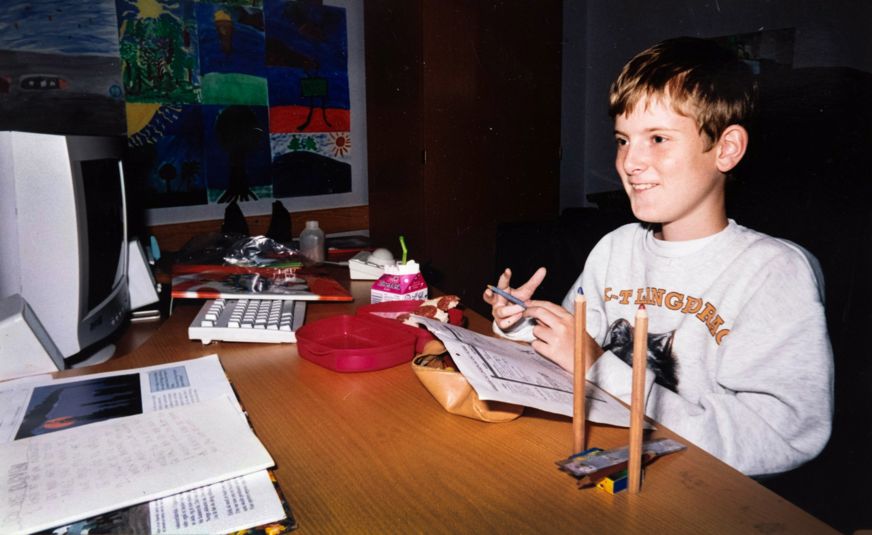 Robert and Trude mourned what they thought had been a lonely and isolated life for their disabled son. But when Mats died, they discovered that people all over Europe lit candles in his memory.
It's a really awesome story, and just goes to emphasise again why it's so, so important to make these technologies accessible to all. Not only that, but why there's still so much value to online communities for people who might not necessarily be able to engage with or find them locally. Anne Hamill (aka Chit) summed it up nicely:
Online play is a fantastic arena for meeting people and building friendships. We discover each other without stereotypes in the way. It provides the chance to find out if we like someone – and only then reveal our age, gender, disability or skin colour if we feel like it.

I think Mats was lucky to belong to our time, technologically. In Starlight he was a key member. If he had been born 15 years earlier, he wouldn't have found a community like that.
---
Weirs and aerial walkways: the Bristol that might have been. Everyone likes the Clifton Suspension Bridge – I mean, who wouldn't? it's a classic – but, no diss to Brunel, this from William Bridges would definitely have been better.
Bridges proposed a multi-storey arch, starting from the ground upwards, that would contain granaries, a corn exchange, a chapel and a nautical school.
The rest of the ideas aren't as grand, but I still love seeing things like this about plans and visions for cities that ultimately went nowhere. All that could've been.
Listening to
99% Invisible 345: Classic Cartoon Sound Effects! Boings and whistles and clangs and doinks – the unmistakable noises of cartoons. This is a look at some of the history and craft behind the sounds that you just now take for granted as meaning 'falling from a long height' or 'tip-toeing'. I've long appreciated foley, since sharing an office with a couple of radio nerds, so this was a really enjoyable listen.
---
BBC Moral Maze – The Morality of the Artist and the Art. Off the back of the recent Michael Jackson documentary, this is a discussion about whether it's possible to separate art from its creator. Can you really still enjoy listening to Thriller without feeling guilty? It's a debate I've been having with myself for a while now… not just about Michael Jackson; there's a chunk of music that I listen to which is made by people who are pretty much definitely awful for one reason or another. I loved the Usual Suspects and American Beauty but… Kevin Spacey?? Unlike Evil Genius, there's no Russell Kane here to force a definitive answer, and tbh, I still don't know what a definitive answer would be. But this podcast did provide a lot of things to consider for both sides of the argument.