Making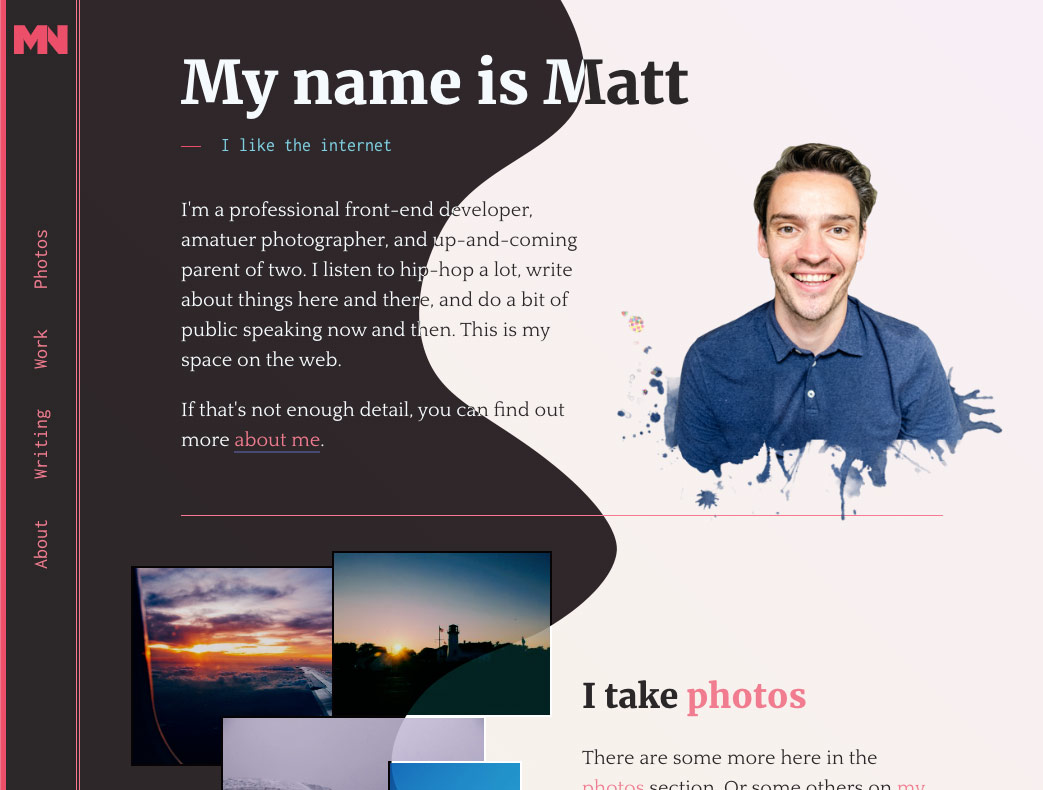 A dark mode style for this site. I've been meaning to for a while (since this post many months ago) but only just got around to it after reading Jeremy Keith's post about dark mode which has plenty of useful snippets in. Most of which are now in place here. I particularly like the filter applied to images to help them integrate into the darker surrounds. It's the little things that make a difference, right(?) If you've got thing that supports switching to dark mode, give it a go, watch the seamless transition and marvel at the work I've done to enhance your browsing experience.
Listening to
Parenting Teens 26: Jamy Bechler. This is an interview with Jamy about his book The Leadership Playbook and while it's mostly geared toward sports, with a little nod to parenting, I think there's plenty in there that anyone could appreciate. There's things about teamwork, leadership, living by core principles, and performance, amongst other stuff.
It's essentially a vehicle for motivational quotes which can be risky, but he's earnest enough so that they don't come across as overly trite. There's a nice section on outworking talent which made me regret giving up basketball, and I liked the quote which apparently definitely wasn't by C.S. Lewis:
Humility is not thinking less of yourself, it's thinking of yourself less.
---
Futility Closet 265: The Great Hedge of India. I wasn't sure how this ended up in my podcast library, having never listened to an episode of Futility Closet before, but then I remembered it was because of Jon Ginn who has an email read out during it. Anyway, I'm glad I gave it a listen, because it's a fascinating episode.
In the 19th century, an enormous hedge ran for more than a thousand miles across India, installed by the British to enforce a tax on salt. Though it took a Herculean effort to build, today it's been almost completely forgotten.
Never mind forgotten, this is the first time I'd even heard of such a thing. I find it amazing that something that clearly took such a substantial amount of effort can be lost to history within such a short space of time. Well worth a listen. Or a read about… turns out there are plenty of places that had heard of it before, such as Atlas Obscura, where this 100% accurate illustration is from.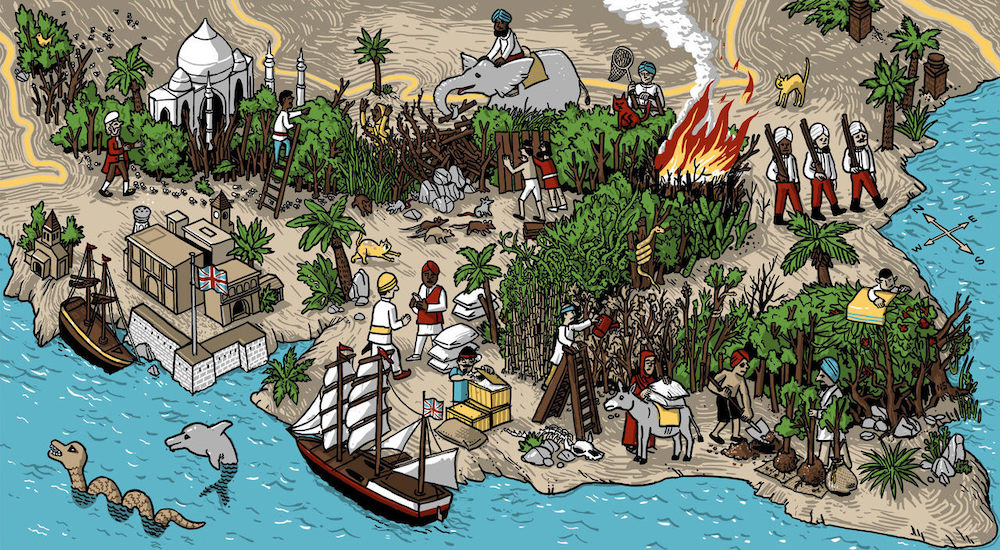 Lifted from Atlas Obscura / NIGEL SUSSMAN
Reading
How Cambodia's backpacker haven became a Chinese casino mecca. I got sent this link by someone who also went to Cambodia this year, as we'd be talking about how weird it was visiting Sihanoukville.
Once a quiet seaside haven for backpackers, Sihanoukville has morphed into a giant construction site in the past three years. Cranes dot the skyline, roads have become muddy potholed lanes and jackhammers resonate late into the night. Many of the new buildings are casinos.
The journey we took from the airport to Otres Beach was on the worst road I've ever been on (and I've driven over lava), largely because of the construction traffic, and turning up to find our hotel dwarfed by these ludicrously massive building sites was a bit of a shock. Didn't look like that on booking.com. We only stayed for a night so didn't get the full experience, but it wasn't hard to see the impact of all of these casinos.
I'm not saying that the place should've stayed as a secluded out of the way resort with $0.50 beers and hammocks on the bea – wait. I am definitely saying that. If you read that article, it doesn't seem like these new developments are really benefiting anyone. The zero-dollar tourism, the poor working conditions, the pricing out of locals. It's a mess, but with no real solution in sight.