Listening to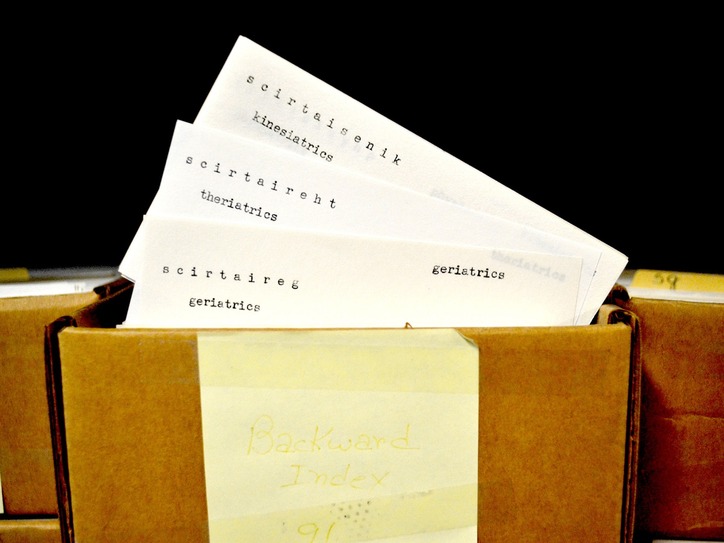 99% Invisible Mini-Stories: Volume 4. Another nice little collection of short pieces, featuring alchemy, alarm design, and Trump coinage… as well as an amazing story about the backward index which I LOVED. Basically it's the physical collection of every word in the dictionary, only written out backward then filed alphabetically. Sounds absolutely ridiculous, but I love that it exists. Can you even imagine what looking up words (or word endings) was like before digital? Sort of reminds me of when I was a lot lot younger and I used to collect that Tree of Knowledge encyclopedia every week until I had these massive binders full of stuff that was almost impossible to actually use – they had index cards that you had to manually keep updated whenever new content was added, it was so unwieldy but so great. God knows how much my parents spent on that. Anyway, backward index is great.
I also loved the story on the Seattle Underground which talks about when the street level in Seattle was physically raised to the first floor, leaving this huge gap underground. Again, sounds ludicrous, but so cool. I've been to Pioneer Square in Seattle, and I wish I knew about this then; adds a whole different level to things (:eyes emoji:).
---
Couple of similar episodes of The Cipher; Kendrick Lamar on GKMC and Nas on Illmatic. 2 classic albums, 2 interviews with the MC's behind them. The Nas one is more enlightening, but honestly, I love both those albums so more than happy to hear anyone talk about them for extended periods of time.
---
On a different tact, the other Cipher episode I listened to was the Tribute to Combat Jack. It's a really worthwhile listen – if you've not heard of Combat before, this manages to capture so much of why he was great at what he did.
Reading
This reworked tracklist and discussion on Tical 2000 by Method Man. Despite it getting near constant play in my teens, it's been a long time since I listened to that album and this discussion both sums up why (it's way too long) and solves it (by proposing an alternative pruned tracklist). You listen to the shortened version, it's like it's been given a new breath. Any excuse really to bring out old Wu.
---
This throwaway tweet by Dan Lockton:
Of course, all this thinking about the clipboard is reminding me of one of the most resonant ideasthesia-like images I've ever seen, on @postsecret, many years ago: pic.twitter.com/WG0JgJly3Y

— Dan Lockton (@danlockton) January 11, 2018
got me reading all sorts about ideasthesia, and I promise you I will work it into a conversation or presentation coming soon.
Laughing at
Chris Rock. The actual real life Chris Rock, who was in Bournemouth on his Total Blackout tour. So bizarre to me that he was in Bournemouth. Been a fan since I first saw CB4 some 20-odd years ago, and love pretty much every thing he's done since, so to finally catch him live was a definite highlight. Great show too – sure it'll be on Netflix soon enough, well worth it.
Taking photos of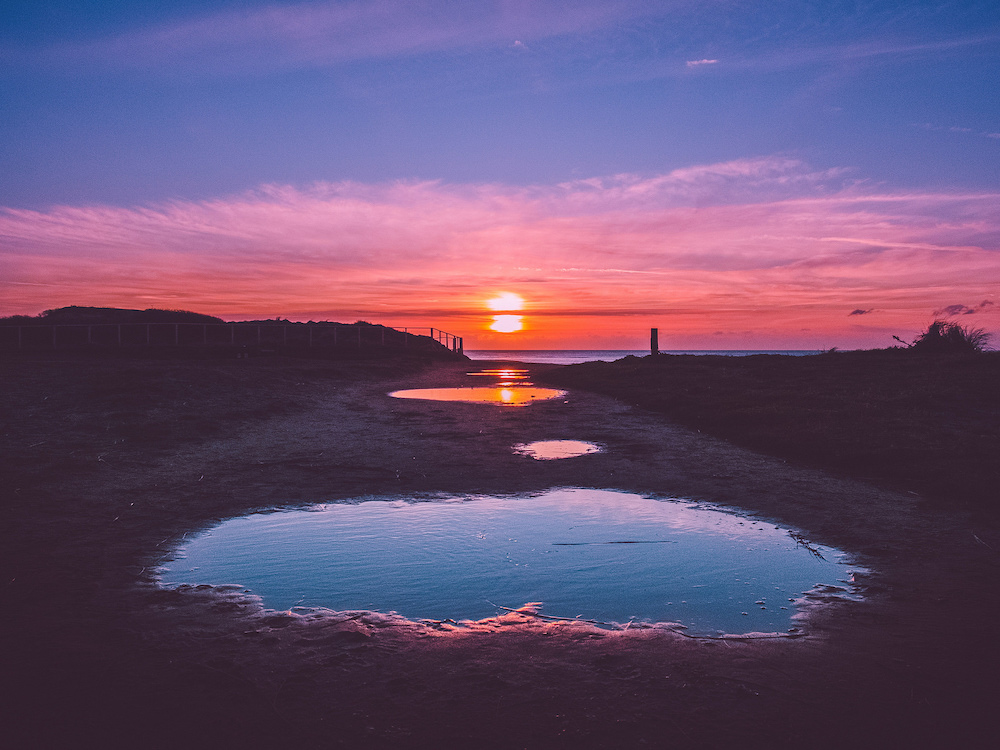 another sunset